Warning: Array to string conversion in /home/thegatew/public_html/churchadminplugin/demo/wp-content/plugins/church-admin/includes/functions.php on line 2473


There are two ways of having a bible reading plan in the Church Admin plugin
You can upload a CSV file with passages for the day, or you can use the Bible Readings custom post type to add notes for a passage for the day.
The shortcode [church_admin type="bible-readings"] displays todays Bible reading, prioritising notes for the day if they exist. The default CSV already loaded is the BiOY plan.
8 steps to happiness
srcdoc="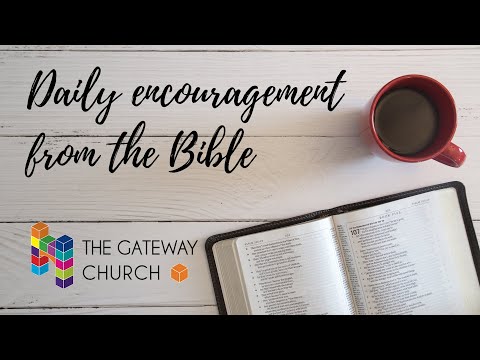 ▶
"
frameborder="0" allow="accelerometer; autoplay; encrypted-media; gyroscope; picture-in-picture" allowfullscreen>
64 views
The Sermon on the Mount is some of the greatest teaching by anyone ever!
The Beatitudes are the 8 "blessed are" statements Jesus made at the start of the sermon. Although I make it 9! The amazing thing about Scripture is there is so much in every verse. There are depths of meaning. We can grab hold of any one of the Beatitudes to help us in a season of life as each one stands alone. But they can also be taken as steps on a ladder of conversion and sanctification!
Blessed are the poor in spirit, for theirs is the kingdom of heaven</strong
The first thing we have to release is our spiritual poverty - we are bankrupt. Calvin called it total depravity. Our spiritual bank account is below zero. We have no worth of our own to pay to get to heaven. Even our good deeds are like filthy rags (Isaiah 64:6). We cannot earn our way to heaven, it comes only as a free gift (Eph 2:8-10)
Blessed are those who mourn, for they shall be comforted
When we realise we are spiritually bankrupt, that causes us to mourn. The realisation that our sin, the things we do, think and say that fall short of the glory of God are an offence to God, is conviction. It is a godly sorrow at our sinful state. That leads to a meek approach to God.
Blessed are the meek, for they shall inherit the earth
Modern day dictionary definitions of meekness are not helpful. It does not mean "deficient in courage". The Greek word means a total lack of self-pride, a lack of self-concern. It takes great courage! As Regent Seminary scholar Mark Caner puts it "They are willing to put themselves in second place and submit themselves to achieve what is good for others. Meekness is therefore the antithesis of self-will, self-interest, and self-assertiveness."We meekly approach God - we turn or repent from our prideful going it alone, recognising we are spiritually bankrupt and full of godly sorrow.
Blessed are those who hunger and thirst for righteousness for they shall be satisfied
We are given righteousness as a gift when we turn to Jesus and believe that he died for us and rose again (Rom 5:1-5, Eph 2:8-10) Jesus always satisfies our hunger and thirst for him and his righteousness - later in Matt 6:33 we read "But seek first his kingdom and his righteousness, and all these things will be given to you as well"
Blessed are the merciful for they shall receive mercy.

Jesus illustrated this principle with the parable of the unmerciful servant who was forgiven a great debt, but refused to forgive a small debt from someone else. A lack of mercy shown to others, shows you have not really received mercy yourself.
Blessed are the pure in heart for they shall see God

Faith in Christ causes a desire for holiness - we have the Holy Spirit in us - literally the "Spirit who is Holy", who empowers us in sanctification.
Blessed are the peacemakers, for they shall be called sons of God.
We have peace with God through Jesus Christ (Romans 5:1). God gives us a desire to make peace wherever we go. In an age of social media outrage and trolling, the words of Prov 16:5 still ring a clarion call for us "a gentle answer turns aside wrath". A friend in Cambridge was being shouted and sworn at by an irate motorist, she took a deep breath and replied. "I am sorry. God bless you today", which took the wind out of his sails somewhat!
Blessed are those who are persecuted for righteousness' sake, for theirs is the kingdom of God.

Are you righteous enough in your behaviour that you have had some stick for it? Believers are declared righteous, so I'm not talking about that! It's about the outworking of that. My excellent builders were commenting on the plasterer who had become a Christian a few years before - "he's changed. We keep trying to get him to swear, but he won't!"
The next Blessed are is similar - blessed are you when others revile you and persecute you and all kinds of evil against you falsely on my account. Rejoice and be glad for your reward is great in heaven. You will be misunderstood, you will be accused of all sorts of things. Some criticism is totally helpful, some contains nuggets of truth and some just needs forgetting about. Stay close to Jesus, take on board what needs to be taken on board and keep enjoying the grace of God and empowering of the Spirit to be more like Jesus.
Marinate on that
Andy